We hope you like spicy Mexican food because these babies are irresistible. The cauliflower is roasted to perfection, the sauce is smoky and spicy and sweet and even though it gives you quite a kick… it's just impossible to say no to the next one.
This is the sort of Mexican food you would expect to get in any reputable Mexican restaurant. And as you probably guessed - it has adaptogens.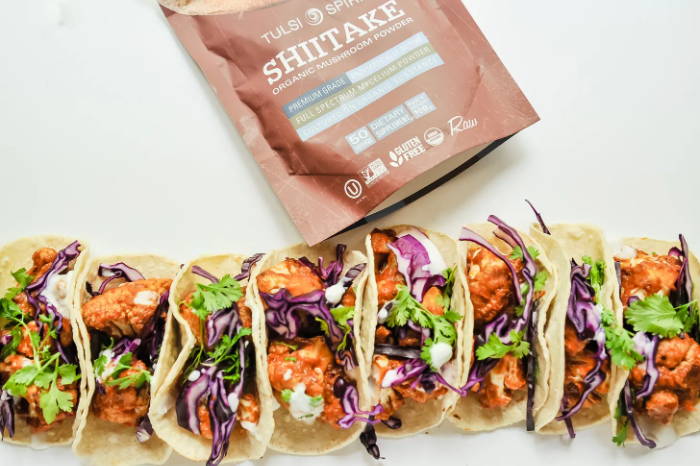 To satisfy 3 hungry people you'll need:
2 Tbsp olive oil
1 medium cauliflower, cut into florets
1 chopped onion
2 chopped garlic cloves
2 Tbsp chipotle peppers in adobo sauce (we buy ours from the cool chilli company!)
1/2 Tsp cumin
2 Tbsp Shiitake powder
Salt and pepper to taste
3–5 Tbsp water
To serve (all are optional)–
Tortillas
1 Avocado
Shredded red cabbage
Coriander
Lime
Yogurt (we used coconut yogurt)
Method:
Preheat the oven to 200 degrees.
Add the cauliflower florets to a baking dish and coat with olive oil. Roast for 20-25 minutes until golden brown.
Heat olive oil in a small pan, add the onion and the garlic and cook for 5 minutes, until just starting to golden. Add the cumin, chipotle, shiitake powder, salt and pepper to take and water. Cook for 2-3 minutes.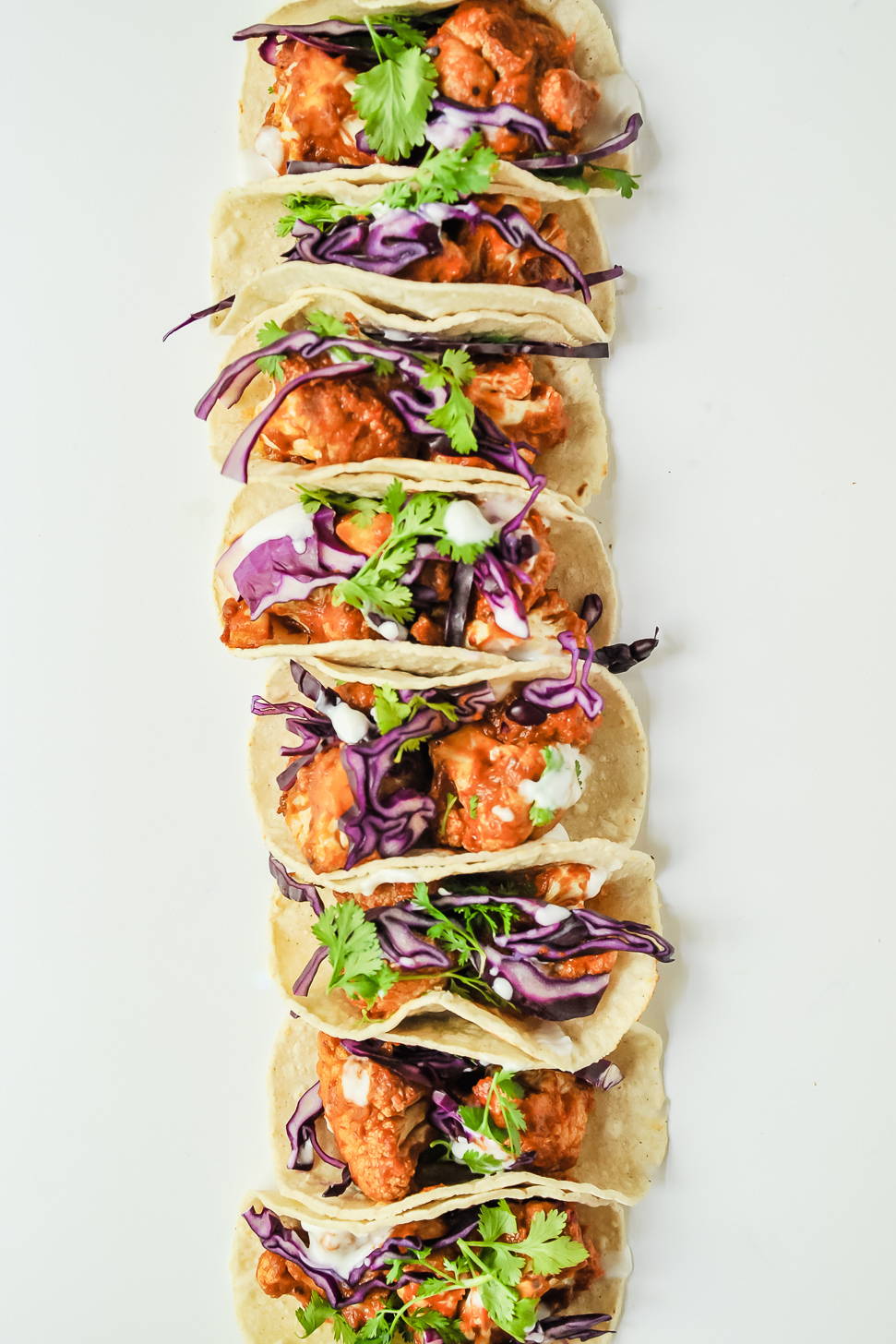 4. In the meantime, start toasting your tortillas. Place a non-stick pan on high heat and add the tortillas one-by-one until warm and has brown spots on.
5. Transfer the sauce to a blender and blend until smooth.
6. Once the cauliflower is ready, add to the pan you used for the sauce. Pour the sauce on the roasted cauliflower and toss together until evenly coated.
7. To build the tacos, add a couple of cauliflower florets, red cabbage, avocado, coriander and a dollop of yogurt. Squeeze some lime on top.
Notes:
*we highly recommend adding avocado, as this helps with the heat of the chipotle sauce.
*we used 12, 10 cm, tortillas that we warmed up in a pan for a couple of minutes and is a game changer – no one likes cold tortillas.