In Tulsi Spirit We love muffins and we love banana bread. So we thought why not combining them together to get double the goodness?! Well let's just say it worked much better than we even expected. These muffins are super fluffy and so tasty they will disappear during the first day or two. They're also super quick and easy to make and will leave you with next to no washing up.
Now, for the adaptogens, we added reishi powder to the batter to bring stress reducing qualities for a stress free afternoon of a tea and a muffin.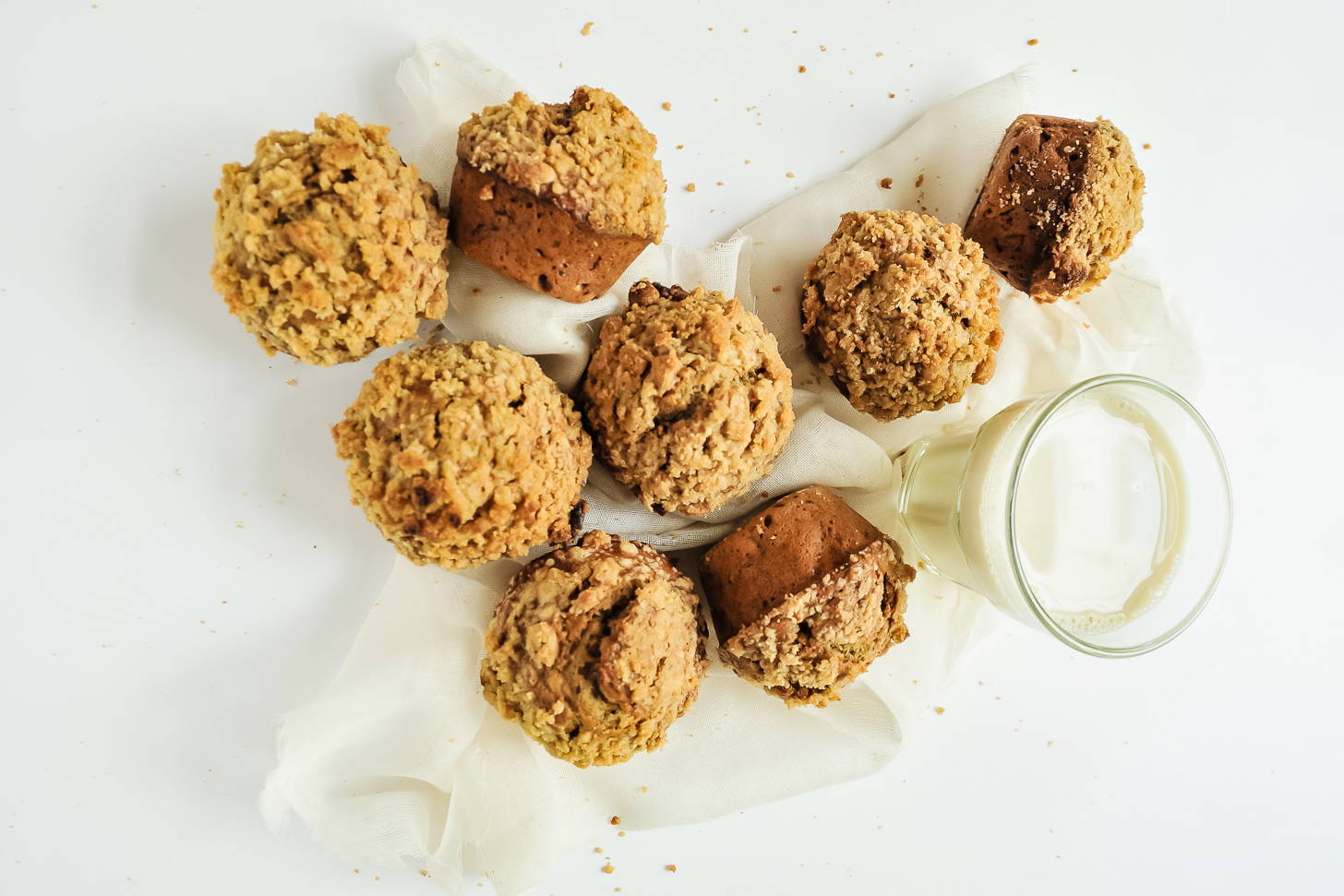 For 2 large salad servings you'll need:
2 flax eggs (2 Tbsp / 14 g flax meal + 5 Tbsp / 75 ml water)
4 ripe bananas (depending on size of the bananas alter amount)
¼ cup / 50 g brown sugar
¼ cup / 50 g coconut sugar
¼ cup / 55 g melted coconut oil (or butter / ghee)
1 Tsp vanilla extract
2 Tsp baking soda
½ Tsp sea salt
1 Tbsp / 20 g Reishi powder
1 cup / 200 g all-purpose flour (use 1:1 GF flour if gluten free)
½ cup / 45 g rolled-oats (we use gluten free ones)
For the crumble top -
¼ cup / 50 g raw sugar
5 Tbsp / 42 g all-purpose flour
2 Tbsp / 28 g coconut oil (or butter / ghee)
Method:
Preheat oven to 180 C.
Prepare flax egg in a large mixing bowl by adding the flax meal and water and mixing well. Let set for 5 minutes.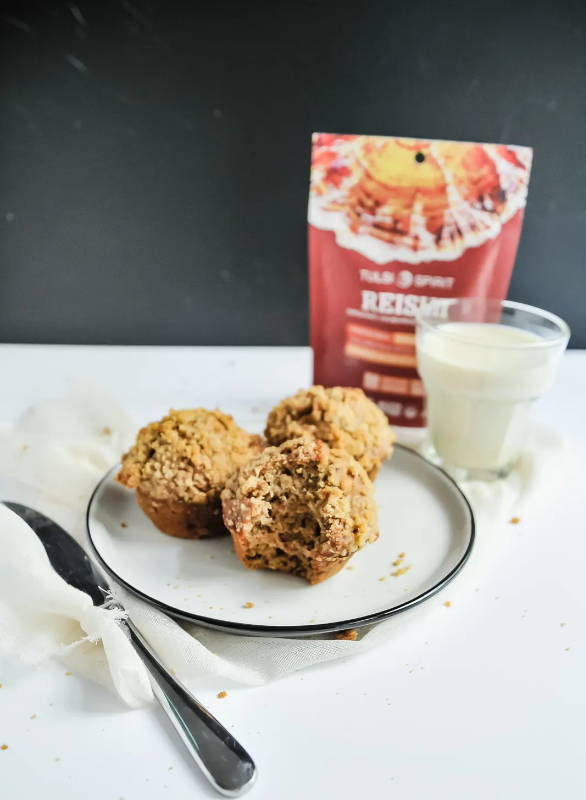 3. Add banana and mash, leaving a bit of texture.
4. Add brown and coconut sugar, baking soda, salt and whisk together to combine.
5. Stir in vanilla, melted butter and mix.
6. Add reishi powder, flour and oats and stir with a spoon until just combined.
7. Divide batter evenly among the muffin tin, filling a generous 3/4 full (we fill ours all the way to get really nice looking ones).
8. Wipe your mixing bowl and add crumble ingredients.
9. Prepare crumble top by mashing ingredients together with a fork (or your hands) until crumbly like wet sand. Generously top muffins.
10. Bake for 18-25 minutes or until tops are golden brown and a knife comes out clean. Let cool for a few minutes before removing from muffin tin and serve warm. Once completely cooled, store in a covered container at room temperature.